Dynafit Hardangerjøkulen Ultra
Our new 100K race in the Hardangervidda mountain plateau
JULY 13th 2019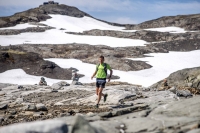 Please read the equipment and rules below:
Winforce er leverandør av sportsdrikk
Dere som ønsker å kjøpe produkter fra Winforce eller Beet-It.
Send en bestilling på: post@halvbirksport.no
Trenger ønsket produkt, antall, smak og en leveringsadresse.
Dere får 30 % rabatt på alle prisene.
Tilbudet gjelder fram 1.05.2019
Se info her: http://www.winforce.no  og http://www.beet-it.no
Lykke til med treningen og konkurransen
Hilsen oss i Winforce.