Xtremeidfjord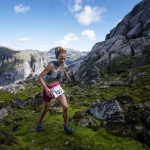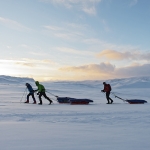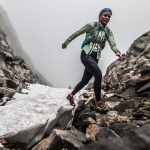 At the end of the Hardangerfjord, with Hardangervidda mountain plateau as our nearest playground. Xtremeidfjord wants to pave the way for unique events for those seeking the greatest challenges.
Eidfjord is the perfect place for extreme endurance activities
We like all sports that gets the heart beating, and we want to be a meeting place for both recreational athletes and active people who love to use their bodies for both slow or rapid movement in this beautiful scenery.
04.09.2021
DYNAFIT HARDANGERVIDDA MARATHON
Marathon og halv marathon på Hardangervidda.
Løpet kjem i 2021 i splitter ny utgave som verkeleg lever opp til navnet sitt. Heile løypa er flytta opp på Hardangervidda og naturopplevinga blir formidabel. Du spring i variert fjellterreng gjennom nokre av dei flottaste områda me har å by på. Løypa har både teknisk krevjande parti og fine raske stiar. Eit entusiastisk crew vil heie deg fram, og det kan du trenge. Kjekke som me er har me nemleg også lagt inn to heftige klatreetappar undervegs. Alt ligg til rette for ein uforgløymeleg dag i fjellheimen!
25.02. – 28.02.2021
ÅSNES EXPEDITION AMUNDSEN
From Haukeliseter to Maurset in Eidfjord
100 km backcountry skiing with a sledge, like Roald Amundsen.
10.07.2021
DYNAFIT HARDANGERJØKULEN ULTRA
Dynafit Hardangerjøkulen Ultra er eit løp som går rundt ein av Noregs vakreste isbreer Hardangerjøkulen, løypa er 95 km.
Nyhet i 2021 – Me vil for første gang i 2021 tilby ei kortare løype på 34km.